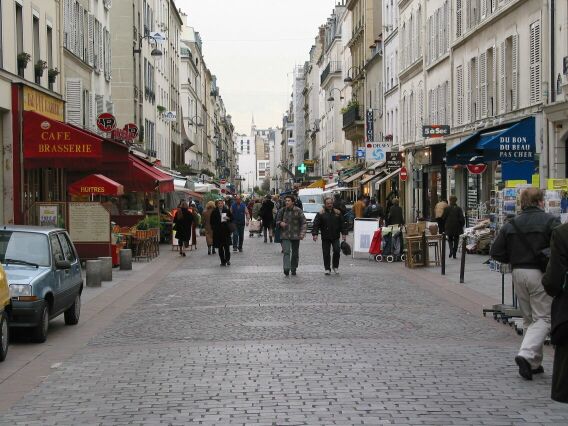 Upon arriving in Paris, we took the RER train from the airport, then the Metro (subway) to our hotel, which was 1/2 block from our favorite street Rue Cler, pictured above, which is a market street!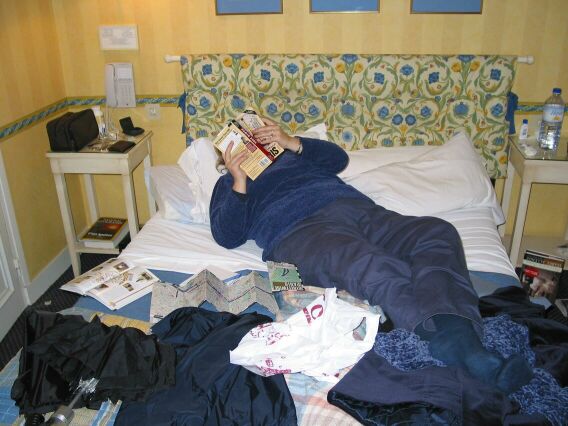 Here Dar is doing something that we did a lot of - guide book and map researching. With 9 days to roam Paris, we were able to get to some more out of the way sites, such as a flea market in south Paris.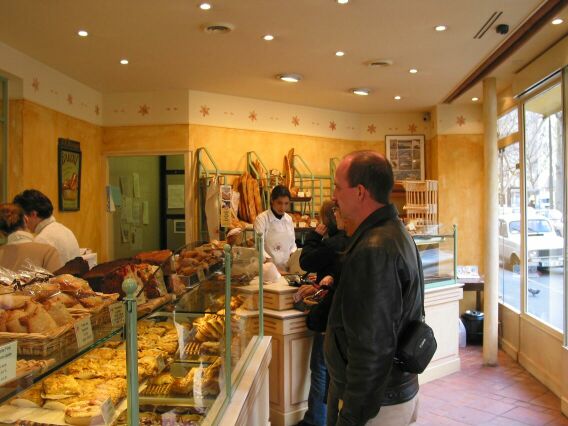 Ah - a delightful boulangerie with wonderful French bread and pastries!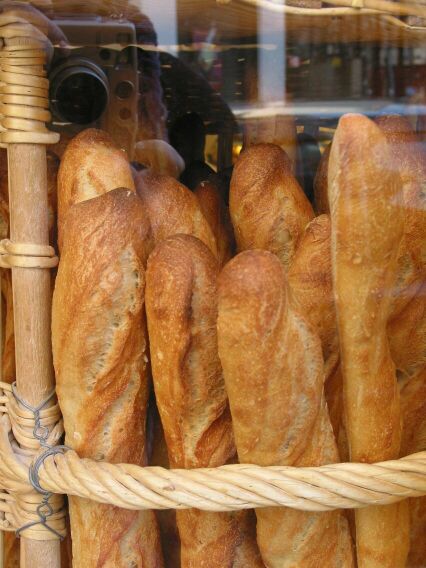 We ate bread every day, just like everyone else in Paris.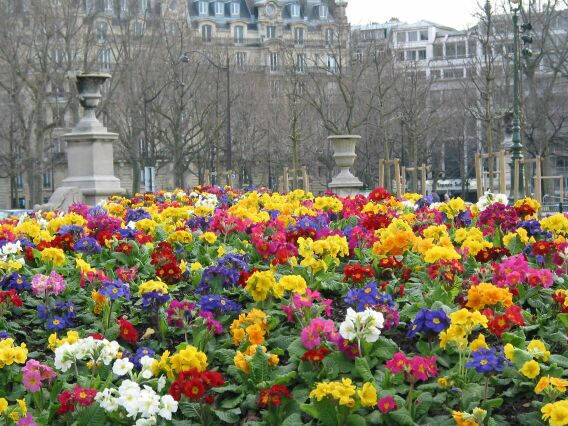 Despite the cool weather, the flowers were out, as you can see above. There were many bulbs that were just on the cusp of blooming. The cherry trees were already covered with lovely pink flowers.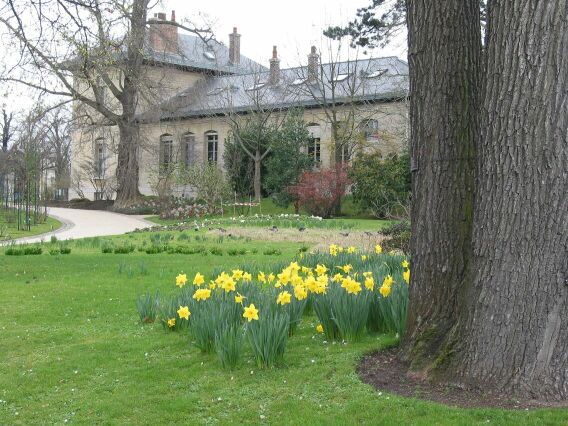 Tulips in a garden we visited by Roland Garros, where the French Open tennis tournament is played. Of course, we had to go THERE! :-)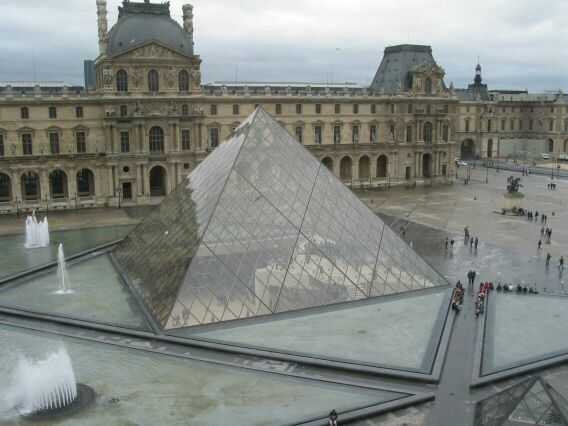 We definitely did the museum thing while in Paris. We used the museum pass to minimize costs. Above is the Louvre, probably the most famous museum in Paris, if not the world. The weather outside, as you can see, made us want to go indoors, at least to warm up...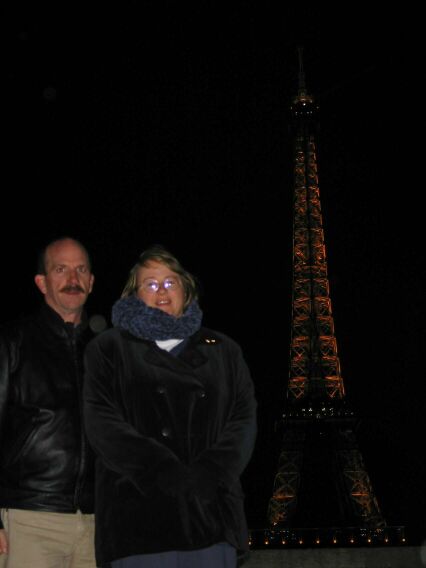 Here we are with the Eiffel Tower in the background, in the rain. It is very tough to photograph at night. Our ears ARE as cold as they look.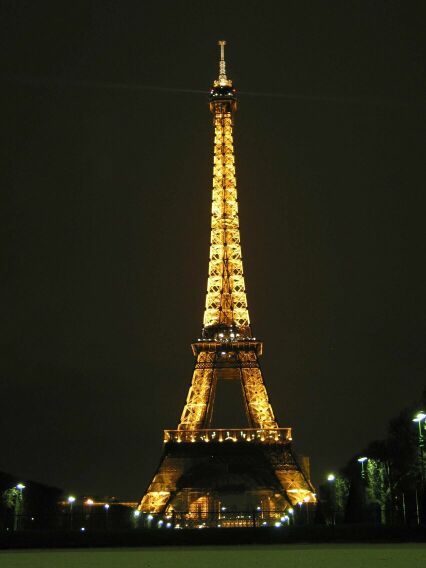 Here is a more realistic photo down the Champ de Mars that leads to the Eiffel Tower. Our hotel was about a 5 minute walk from where this picture was taken.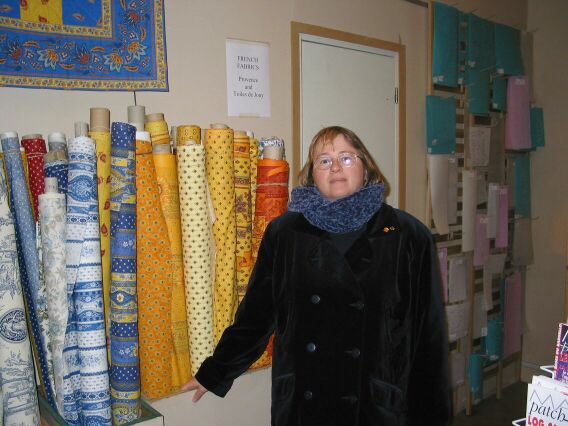 Before leaving Tucson, Dar researched quilt stores in Paris and we found this one. She bought some of the orange French fabric right behind her, among other things.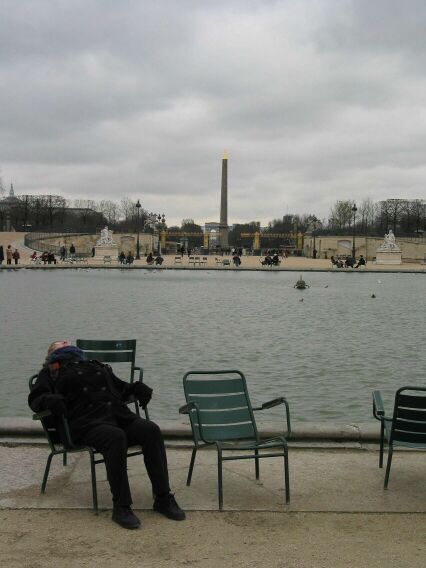 Despite the cold weather and (this day) nasty wind, the French think it is nice sun bathing weather, demonstrated here by Dar. We say many people sitting out in weather that would drive us deep into our houses in Arizona.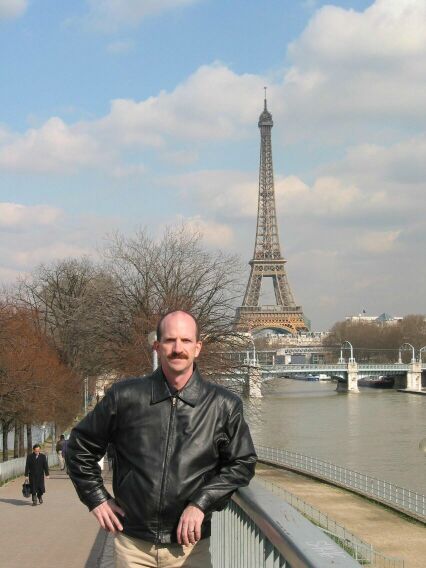 The last day we were in Paris was the nicest. Here is a shot just west of the Eiffel Tower from the island in the middle of the Seine River.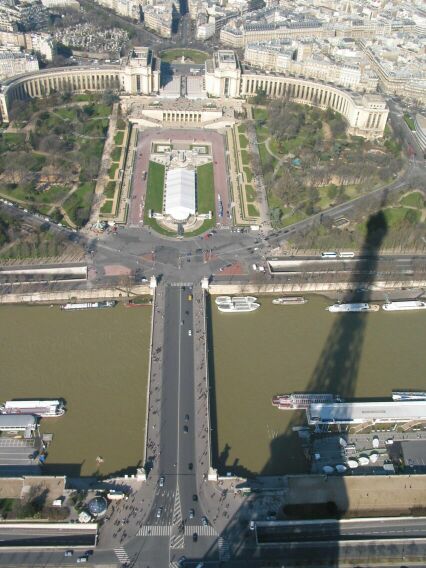 Looking north from the top of the Eiffel Tower. The view from up there is pretty awesome. We shot a lot of pictures from there, some in panoramic mode with our camera.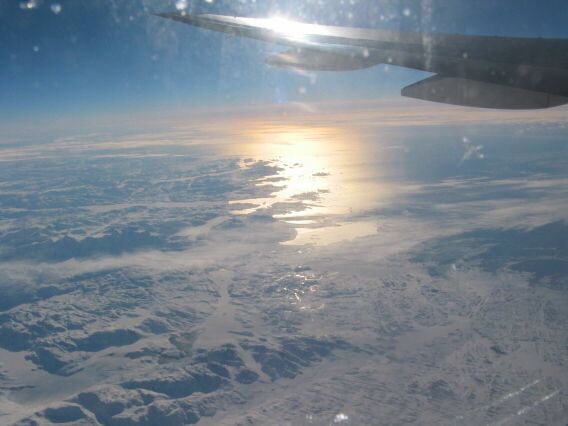 Alas, we had to go home. 11 hours across the ocean was punctuated with this nice shot of the coastline of Greenland. The clouds were nice enough to lift for us to get great shots of glaciers, etc., but not a single sign of life.